HOLIDAY CLUB SUMMER 2022, see flyer attached
IMG_1499.jpg
The Play Place – Breakfast and Afterschool club.
During term time, Play Place provide a breakfast club and an afterschool club. Breakfast club provides children with breakfast from 7:30am until 8:20am, the children have the option of toast, cereal,croissant, waffles, bagels, fruit and yogurt for breakfast along with a drink of fresh juice, water or milk. The children often then choose to go and play, they have free choice of play, pool table, mobilo, ipad, computer, lego or some simple art and crafts. KS1 children are taken into school by a member of the staff team at 8:45am and KS2 are handed over to a member of school staff on the playground whilst they wait for school to start.
Breakfast club - £5.50 per session
For afterschool club, the KS1 children are collected from classrooms, KS2 make their own way to Play Place. We all sit down for snack together, the children have lots of different snacks, pizza, pasta and sauce, sandwiches, crackers, always with a selection of fresh vegetables and water available. The snacks are quick and simple as the children are quite often eager to get playing with friends! In the afternoons, we tend to use the amazing facilities we have around school, so the hall, ICT suite or the huge field for outdoor games.
After-school club - £9.00 per session
We aim to provide children with a range of play activities, both indoors and outdoors, and give the children the opportunity to relax and be with friends out of school hours. As for their Mums, Dads and carers, we aim to enable local parents to return to work, or stay in work, or take up training opportunities, free from childcare worries.
The club is open to all children who attend Riverside School from Reception to Year 6.
Because we are part of the school OFSTED registration you may be able to claim working families tax credits to assist with the fees.
The Play Place is a childcare organisation managed by the school governors and the headteacher. We offer affordable, secure and enjoyable after school care. Any profits made by the club are re-invested in both The Play Place and the school generally.
The school was inspected back in January 2013, with the Play Place (formerly known as The Care Club) also subject to checks –we did very well indeed:
'The Riverside Care Club provides good before -and after-school care. It contributes to the school's welcoming, happy, family atmosphere.'
'The Riverside Care Club makes a good contribution to pupils' social skills. Pupils enjoy playing pool, for example, with their friends or sharing construction materials. The calm, friendly, relaxed atmosphere helps pupils with emotional or behavioural difficulties. Pupils follow the same rules in the club as they do in school and receive similar rewards. They respect the staff and thoroughly enjoy their time there.'
'The Riverside Care Club is well led and managed. It has an appreciable impact on pupils' well-being and the school's friendly, family atmosphere.'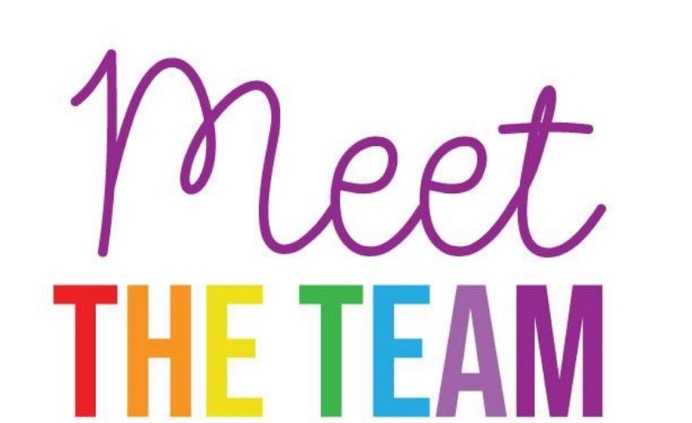 Miss Simpson - Play Place Leader
Miss Gant - Play Place Deputy
Mrs Pattinson - Play worker
Mrs Timlin - Play worker
Mrs Davy - Play worker
Miss Cole - Play worker
Mr Lee - Play worker
During the school holidays, the Play Place also run a holiday club, this typically runs in the Easter, Summer and October holidays. We welcome children from the age of 4 for the holiday club.
What does a typical day at holiday club look like?
The children are given free choice, activities are set out for the children, but it is entirely their choice if they want to take part. We encourage children to bring bikes and scooters ( with helmets of course) along to holiday club, as there is so much playground/field to explore it would be a shame not to! We have a 10 o'clock snack, and an afternoon snack around 3:30pm. We have lots of different activities in the holidays, mini sports days, wheels afternoons, make your own, baking, film afternoons for the msierable weather days, craft mornings, we also take walks to the local park if the weather allows.
During summer 2021, we had a summer visit from the fire service team in Tadcaster.
For more information please contact:

Georgina Simpson - Play Place Manager (01937832899 - option 2)
Alison Woodward- Acting Headteacher (01937 832899)
Click here to download a copy of the Play Place 2020 Prospectus
Click to download a session booking form

Our current childcare fees are:
Breakfast club - £5.40 per session
After-school club - £8.90 per session
Holiday club - £12.20 per half day/£22 per full day
Clubs Summer Term 2022
We are delighted to be able to offer a range of clubs again starting after Easter 2022. These are available to book via your Parentmail account. The clubs available this term are:
Clubs_Overview_Summer_2022.docx.pdf
French Club (Le Club Francais)
Bienvenue! Miss Jen McCombe will be running this club every Friday lunchtime for Years 4,5,and 6. The children will be singing, dancing, samplin French food and drinks and most importantly having fun speaking in French!
Here is our French club booklet the children will receive and will add to each week:
Club_francais.docx